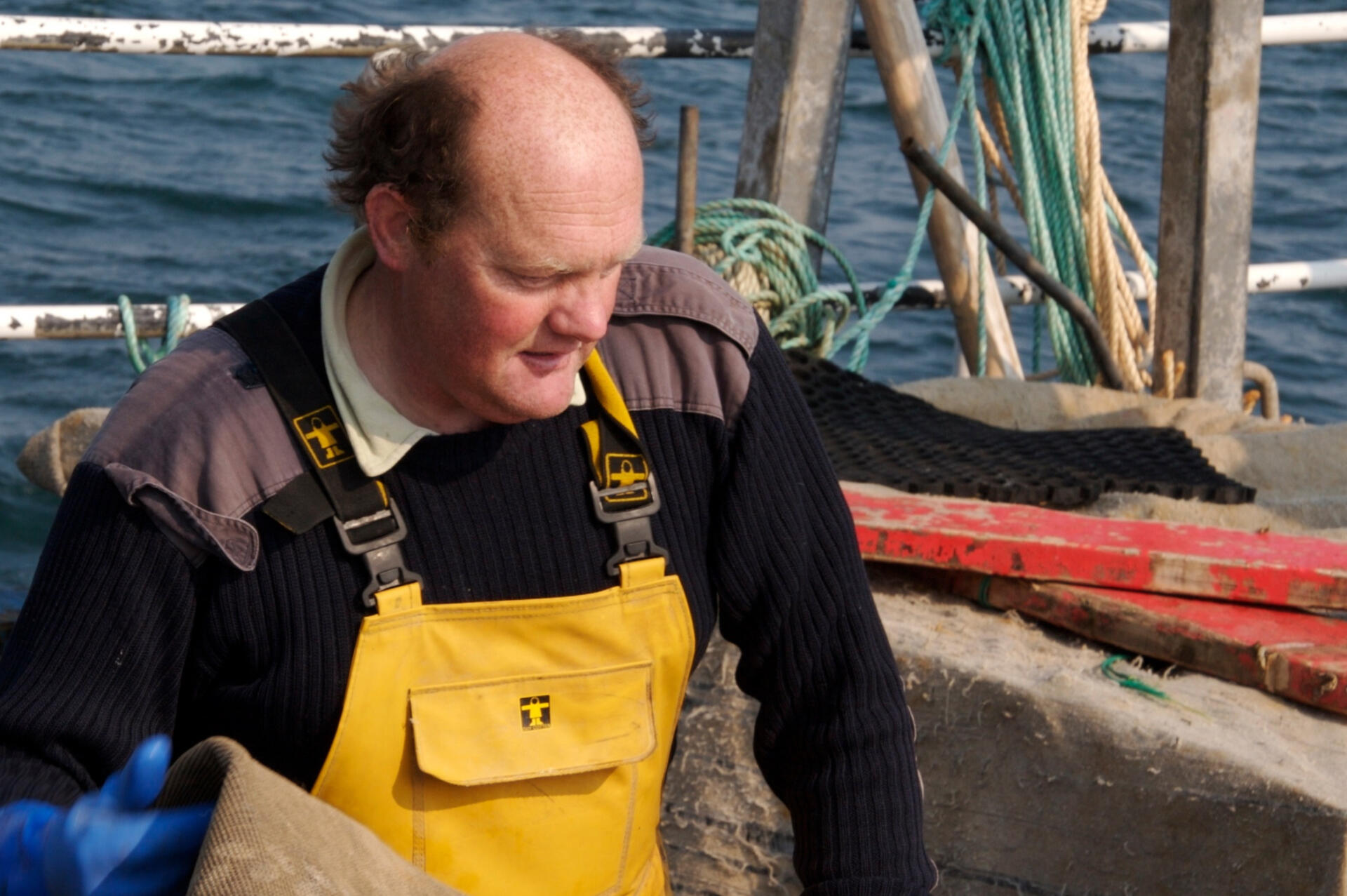 About Us
IIMRO has its origins in the long struggle by Donegal island fishermen for recognition of their rights following the offshore ban on salmon fishing in 2006. This was followed by a ban on all net fishing in Area VIa in 2008 which added further pressure to fragile island communities.

Membership
Low Impact Fishers of Europe
Northwestern Waters Advisory Council
Comhdháil Oileáin na hÉireann

Since then the fishermen have met with their counterparts on all of the Irish islands in order to organise as a national organisation. They have taken their campaign to Europe and back home to Dublin in order to highlight the effects of one size fits all legislation has had across the islands of Ireland.

IIMRO collaborates with groups from across Europe and Ireland and are working to implement recognition of small offshore islands in the new EU Common Fisheries Policy which came about largely as a result of our work in Europe:

"Small offshore islands which are dependent on fishing should where appropriate, be especially recognised and supported in order to enable them to survive and prosper in the future."

The Regions
IIMRO represents islanders from Counties Donegal, Mayo, Galway and Cork.
---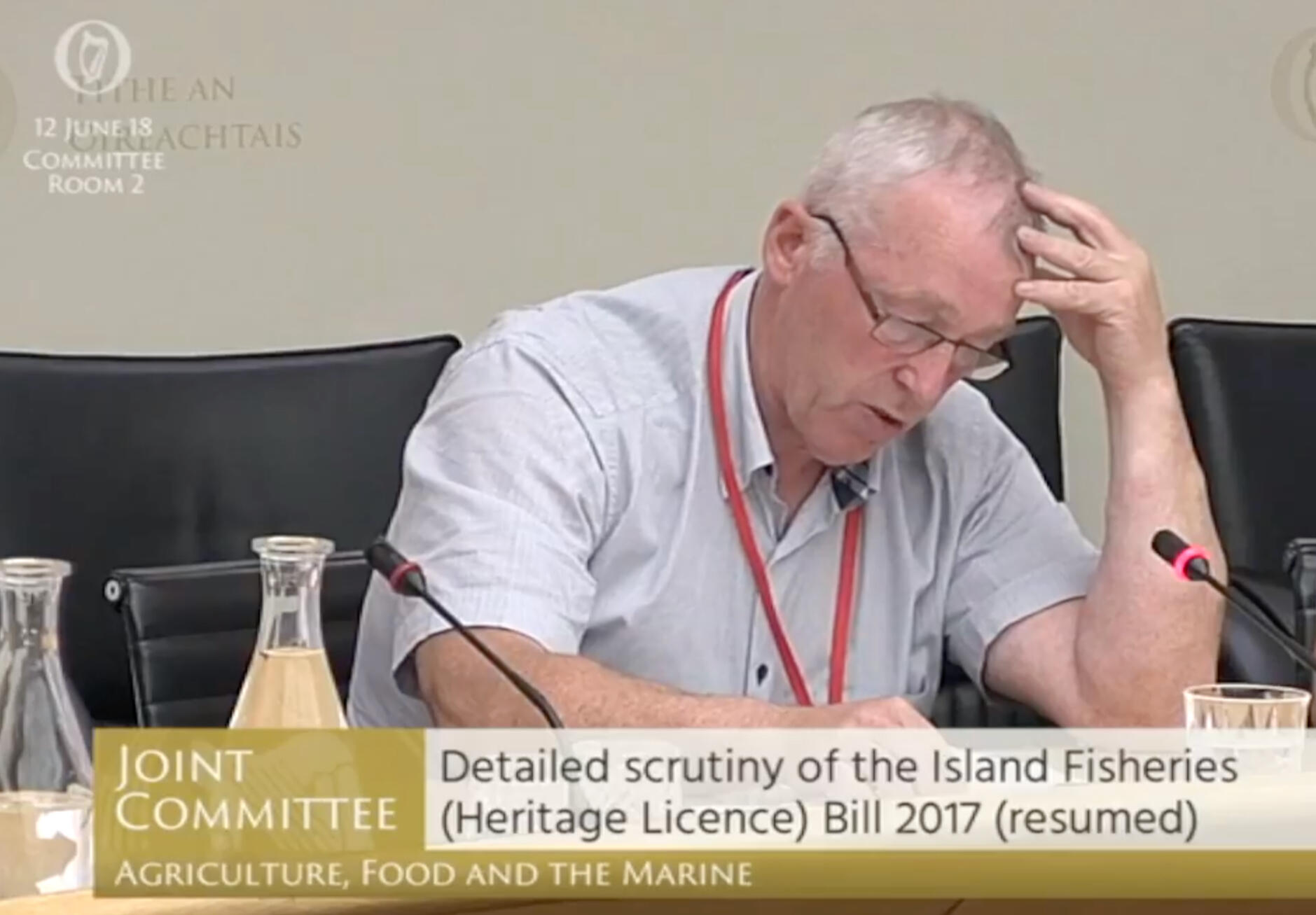 Our Work
---
Support Our Work
Support the work of IIMRO in helping our island communities create sustainable fisheries and a future for our offshore island populations. If you would like to make a donation to support IIMRO's work please click on our secure Donate button.
---
IIMRO continues to organise and mobilise those involved in the marine sector across the offshore islands of Ireland. This will ensure they play a central role in the sustainable management of their marine resources.

Dáil Éireann
The Oireachtas, its committees and state agencies have a key role in developing policies which govern the maritime sector around our islands. IIMRO works with all of these to ensure that island communities have a sustainable future.

EU Parliament
IIMRO works with our partner organisations such as the European Small Island Network (ESIN) and Low Impact Fishers of Europe (LIFE) to influence policy at a European level. IIMRO are members of the EU Northwestern Waters Advisory Council where we represent our members on a wide range of issues.

Current Priorities
Joint Oireachtas Report on Promoting Sustainable Rural Coastal and Island Communities
IIMRO are working hard in asking our elected members to implement the recommendations of this Dáil report and have prioritised three key recommendations for immediate action:

Heritage License Bill
Fishery Co-managed Areas
Social welfare reform for share fishermen

Common Fisheries Policy (CFP)
The special recognition for island communities dependant on fishing in the CFP remains a top priority for IIMRO. The challenge is getting it adopted by the Irish government and agencies so that it can be resourced by the EU to deliver on the ground for island communities.

Islanders
IIMRO continues to work with island communities and friends of the islands to ensure their views are represented at all levels across the marine sector.
Contact Us
Contact your nearest regional representative to raise an issue or for more info on the work of IIMRO

Donegal
Chairman: Jerry Early, Árainn Mhór.
Secretary: Séamus Bonner
John O Brien, Inis Bó Finne.

County Mayo
James O Toole, Clare Island.
Eddie O Malley, Clare Island

Co. Galway
Mary Lavelle, Inishbofin
Enda Conneely, Inis Oírr

Co. Cork
John Walsh, Bere Island
Aisling Moran, Sherkin Island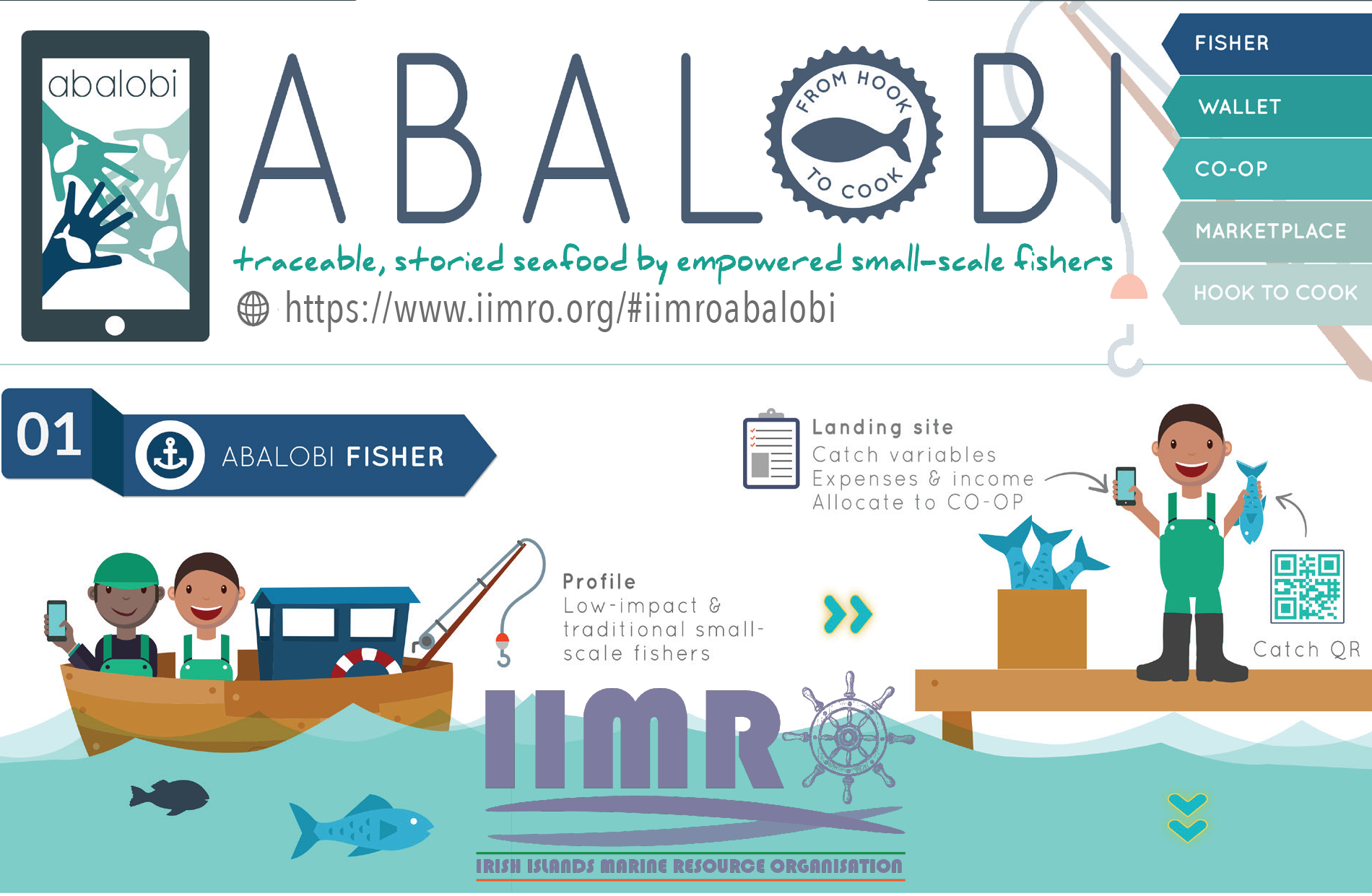 IIMRO-Abalobi Fisheries App Pilot

IIMRO are delighted to announce an innovative partnership with Abalobi supported by Rethink Ireland's Innovate Together Fund.

Markets which usually take fish and shellfish from offshore island fisheries have collapsed over the last number of years and worsened dramatically due to COVID-19.
As a result, most island based fishers cannot sell their catch and are completely dependent on emergency COVID payments. The lack of income or alternative support for fishers will have a disproportionate impact on fishery-dependent island communities.

The project consists of the development of an innovative and integrated online and phone app system that will facilitate small scale fishers to log their catch and direct sales to consumers, of traceable fish and shellfish from the islands.

The programme aims to promote traceable, storied seafood by empowering small-scale fishers from catch to customer, in a manner that is not only ecologically responsible, but also socially fair. This will ensure access to market and income generation for fishers in the area. The IIMRO-Abalobi app partnership will see the first rollout of the system in Europe and promises to make major changes to the way catches are documented and sold.

The Abalobi app was first developed in South Africa and this will be the first time it is partnered with in Europe.

The funding will be used to adapt the app suite to the Irish requirements for species, sales notes and reporting. The investment will also cover costs associated with marketing, recruiting and enrolling fishers and customers onto the system.

For further information on the pilot email: abalobi@iimro.org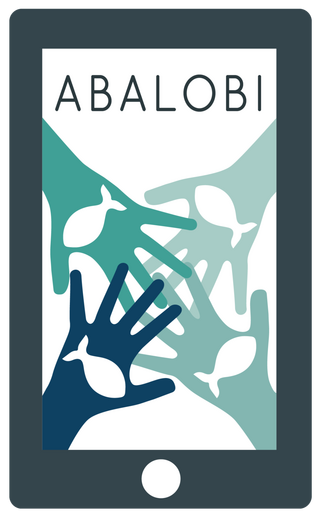 Purchase an IIMRO PO Co-Operative Membership Fee.
Please select the correct number of crew from the menu.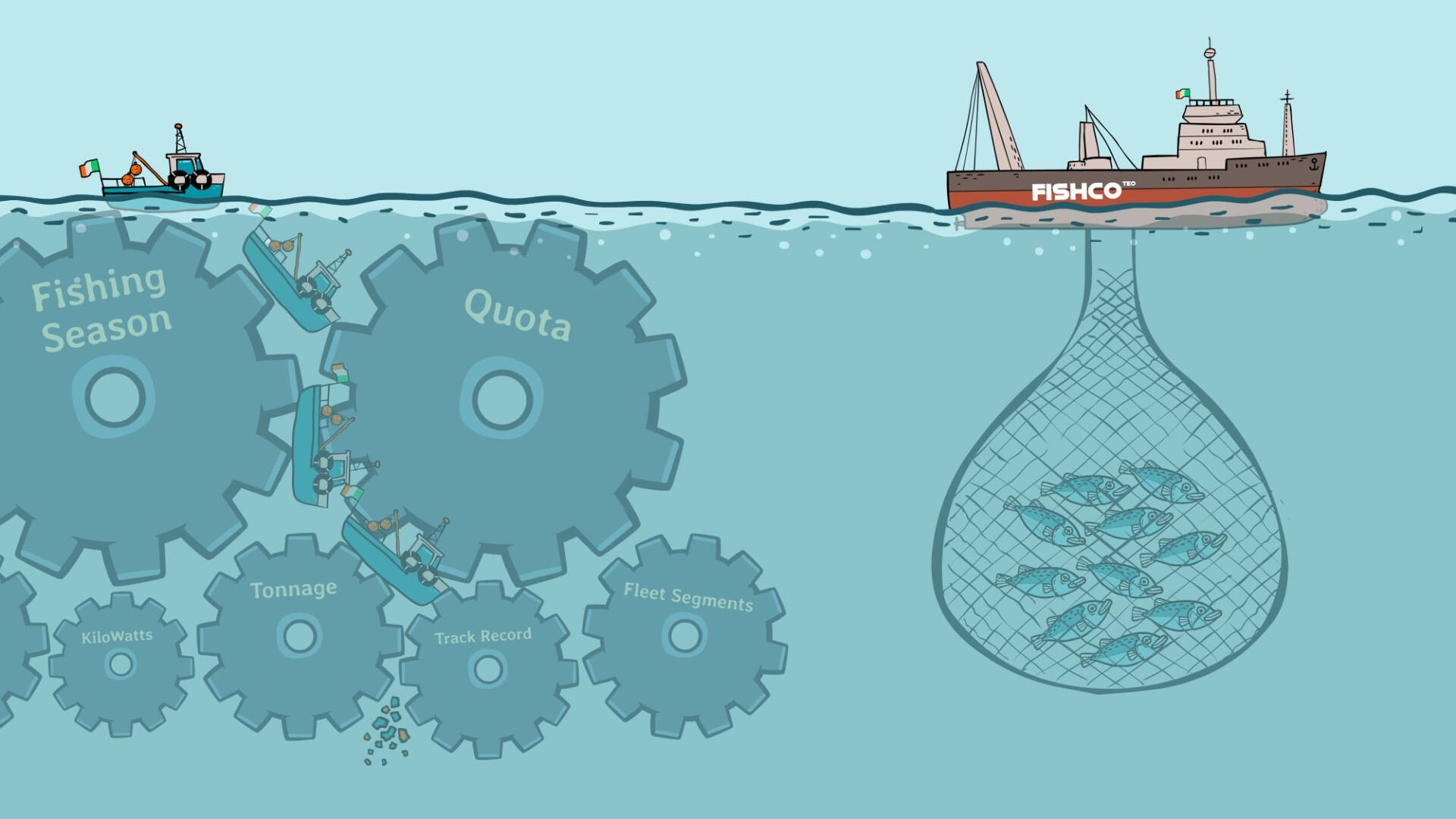 BREXIT and the Irish Islands

"Island fishermen have had a terrible year and need a package of supports to keep them afloat. IIMRO are very concerned that island fishers were not represented at recent Brexit industry meetings with the Government. Bad deals and fishing seem to go hand in hand when decisions are being made and we need to make sure this time that the island and other small scale fleets are not pushed out." Jerry Early

IIMRO welcomes the recent commitment by Taoiseach Micheál Martin that a "comprehensive plan would be developed in consultation with the representative bodies" in response to the negative impact of Brexit on the sector.

Much of the focus of the Brexit negotiations have been on quota and fair access to the fishery resource.

Quota in Ireland is a public resource. Nevertheless just 0.85% of Irish quota uptake in 2018 was taken by the under 12 meter fleet segment. That is less than 1% of Ireland's national resource for 1,307 small boats, which make up ~84% of the Irish fleet.

It is vital that any supports developed in the wake of Brexit proactively prioritise the small-scale, low impact island and inshore fleets that make up the majority of the vessels and the bulk of the jobs across the Irish seaboard.

This new Brexit plan must address the glaring inequity of putting access to quota for high-value sought after species beyond the reach of small boats, leaving them overly dependent on non-quota species such as crab and lobster.

The last year has shown that events beyond the control of fishers such as Brexit, COVID-19 and the removal of EU-US lobster tariffs have, and will, inflict huge damage on coastal communities and revealed major failings in our current fisheries value chain.

IIMRO look forward to engaging constructively with Taoiseach Micheál Martin and Minister Charlie McConalogue to ensure that island small scale fishers are included in the plan and that meaningful support measures reach those that need it most.

Video stills are taken from an animation by Dr Ruth Brennan from her research work on the Irish Islands; Ruth Brennan and Michael (Mysh) Rozanov, Managing for Diversity: Keeping Everyone Afloat in Irish Fisheries (2020)

Findings and publications from the COSUSTAIN project can be found at:
https://www.belongingtothesea.com/findings/

Contact:
Irish Islands Marine Resource Organisation (IIMRO).
www.iimro.org

Jerry Early, Chairperson.
jerry@iimro.org